Schroeder couldn't believe how easy it was to get a private cabin up near Mount Charleston. He knew it helped considerably that he was all of a sudden loaded ~ so the real estate was more than happy to cooperate. It didnt take long to furnish everything either and for living by himself, it wasnt a bad size at all. It was a 2 bedroom, one was used for an office with several books that he took to heart. More of which was his alchemy texts that he recieved from Professor Peyton. Kitchen, functioning bathroom, dinning room and a balcony that lead out to the wilderness. What took longer, was his secret passage way that he created himself. There was a stump located just a couple minutes away from his cabin that he turned hollow, there were steps that eventually lead to a tunnel that he created through Alchemy. It eventually lead to a cave like cavern lit carefully with hanging lamps that would eventually lead him to his forbidden alchemy training. Since he knew no one who could teach him the art, he was going to have to teach himself. Which ment, he needed a safe place to practice it without harming others. That was actually a primary reason to why he didnt want to return to the itnern house, he loved his best friend and didnt want him to think of Schroeder any different by doing something like this.

As Schroeder outside of his balcony, his hands were firmly placed on the railings with his eyes out to the wilderness. It was more of a familiar surrounding since he had been here so many times in the past, in a way he found it ironic that he found himself a cabin in the middle of nowhere when he was complaining about how the lodge was. It also helped that about 30 minutes away he was right back in the city he knows and loves. Milo knew where he lived, in fact he knew he was disappointed with him for not returning but it was something the scout had decided and wanted to do. So with a promise that he would always come and see them, Milo finally let go of the subject which eventually lead to his best friend sliding his dick in and out of him repeatedly. The sex was hot, it was always hot. Schroeder had always lust over his best friend but after the break up the scout felt like he wanted to focus more on his studys. The science of Alchemy, life and death. Far more interesting than communications of spirit and the wild.

He was glad that Milo didnt bring up Marcos too much. Even though he had cheated on him, the thought of no longer seeing the pilot left the scout feeling hollow. He hid it, but his conscience was screaming in his head to set things right. How could he set things right now? He marked him with his alchemy, took his life and returned it like it was nothing. Schroeder really was playing god and the realization brought him into wanting to control it, if he was going to be a god~ he would need to know how to harnass this incredible power. The scout was deteremined to figure this out, he was educated enough and experienced. The time of training was over, he was now someone of a different level. He was no longer a boy scout, he was no longer a lodge member nor was he a member of the intern. Schroeder was on his own (although he had allys) he was contracted as an individual agent; Schroeder Pevensie was now a rogue alchemist.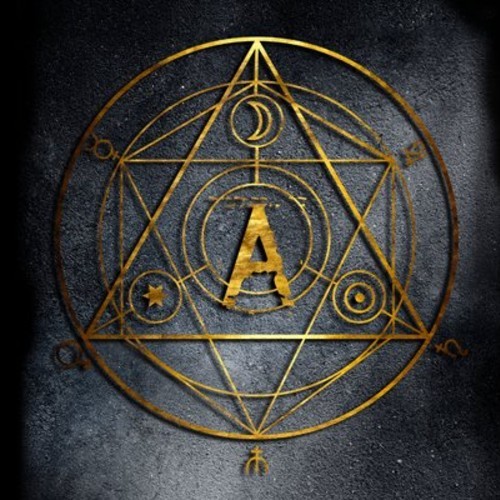 ENTRY: I

Alchemy: The ancient metaphysical science/mystical art of manipulating and altering matter by using natural energy. The act of known to be " Transmutation"  Its sequence is usually described as:

Comprehension- Understanding the inherent structure and properties of the atomic or molecular makeup of a particular material to be transmuted, including the flow and balanace of potential and kinetic energy within.

Deconstruction- Using energy to break down the physical structure of the identified material into a more malleable state so as to be easily reshaped in a new form.

Reconstruction- Continuing the flow of energy so as to reform the material into a new shape.

The proper application of this craft requires not only a full understanding of chemistry and ancient alchemical theory, but also a sort of natural talent towards recognizing and manipulating the physical objects with energy, which requires uncommon levels of intelligence and aptitude.  These remarkable individuals capable of studying and practicing alchemy are known as "Alchemists"

There are many paths by which alchemists can transmute the various substances of the world, with some alchemists being said to transmute by way of the Four Classical Elements (Water, Earth, Fire and Air) and some by way of the Three Essential Principles (salt, sulfur and mercury), but the basic tenet at the very foundation of all alchemy is that of Equivalent Exchange.

Equivalent Exchange:

The mystical practice of alchemy to create objects out of raw matter or turn one object into another is widely believed to be capable of anything - indeed alchemy is often viewed as magical or miraculous by those unfamiliar with the craft - but it is a science and as such is subject to certain laws and limitations, all of which fall under the concept of Equivalent Exchange: "In order to obtain or create something, something of equal value must be lost or destroyed."
In standard practice, Equivalent Exchange is separated into two parts:

The Law of Conservation of Mass, which states that energy and matter can neither be created from nothing nor destroyed to the point of elemental nonexistence. In other words, to create an object weighing one kilogram, at least one kilogram of material is necessary and destroying an object weighing one kilogram would reduce it to a set of parts, the sum of which would weigh one kilogram.

The Law of Natural Providence, which states that an object or material made of a particular substance or element can only be transmuted into another object with the same basic makeup and properties of that initial material. In other words, an object or material made mostly of water can only be transmuted into another object with the attributes of water.

Rebound:

Since the alchemical forces being manipulated are not human in origin, but of the world as a whole, the consequences for attempting to bypass the Law of Equivalent Exchange in transmutation are not merely failure and cessation. When too much is attempted out of too little, what occurs is called a Rebound, in which the alchemical forces that are thrown out of balance on either side of the equation fluctuate wildly of their own accord in order to stabilize themselves - taking or giving more than was intended in often unpredictable and catastrophic ways such as accidental mutation, serious injury or death.




Additionally, though no machine or equipment is needed to produce the energy necessary for transmutation, merely understanding the sequence of transmutation and the limitations of Equivalent Exchange is not enough. Just as the processes of "Comprehension, Deconstruction, Reconstruction" and "In order to gain, something of equal value must be lost in return" are cyclical concepts, the circle itself is the foundation of alchemy.

A Transmutation Circle can either be drawn on the spot when a transmutation is necessary (in chalk, pencil, ink, paint, blood or even traced in dirt) or permanently etched or inscribed beforehand, but without it, transmutation is generally impossible and all Transmutation Circles are made up of two parts:

The circle itself is a conduit which focuses and dictates the flow of power, tapping into the energies that already exist within the earth and matter. It represents the cyclical flow of the world's energies and phenomena and turns that power to manipulable ends.

Inside the circle are specific alchemical runes. These runes vary widely based on ancient alchemical studies, texts and experimentation, but correspond to a different form of energy, allowing the energy that is focused within the circle to be released in the way most conducive to the alchemist's desired effect. In basic alchemy, these runes will often take the form of triangles (which, when positioned differently, can represent the elements of either water, earth, fire or air), but will often be composed of varying polygons built from different triangles. For example: the hexagram is a commonly used base rune in Transmutation Circles because it creates eight multi-directional triangles when inscribed and can therefore represent all four classical elements at once. Other, more esoteric runes (including astrological symbols, symbolic images and varying lines of text) are prevalent and represent a multitude of other, specific functions for the alchemical energy that is released.
---
Schroeder narrowed his eyes and took a step back to see the whole picture of his weapon schematics.  The scout had developed a new weapon he specifically designed himself for future missions. The design of which was in depth but if his calculations were correct, it will provide the phenomenal result of skill and precision.  He had grown accustomed to the rope dart that he trained with at the lodge and wanted to combine the exotic weapon with modern practicality.
The base weapon was the head of the design, its sleek and slender shape resembled a serpents head that would sharpen to a fine point with hooked fangs. That way, if he were to launch it, he would be able to use it as a grappling hook for leverage.   The head attached to an extendable wire that could maximize it's length to 30 feet. Towards the end of that was the handle that he would hold firmly with his left hand. Upon that handle were buttons that would shift the head of the weapon to either fangs, dagger or pistol.  Either way, he would be able to have some kind of advantage in every situation with a weapon that can be as resourceful as he was.
The scout now found himself in front of his alchemy desk, the large table surface in front of him had a permanent etch of a transmuation circle.  That way, he could easily continue his work on creating his upgrade.  The intern veteran had a substantial amount of Marcoluminum, all of which he was planning on using to help better his personal project.  There were stacks and stacks of engineering books, all of which specializing in weaponry, armory and laws of physics.  With the combined knowledge of manuals,  Schroeder was more than confident on making this possible!
Schroeder scooped up a handful of gunpower and carefully poured it in the the shell. The shell itself was laying in the middle of the circle carving.  Once Schroeder activated the ring, he focused on changing the properties of what was in the shell while at the same time welding it shut to create his own unbalanced ammo.  The shell was manipulated enough to contain the power from inside but once its shot, it would cause devastating results.  When the ring began to calm down, Schroeder carefully examined his bullet and carefully loaded it to fill up a magazine.  He then place d it in a cargo box where he had created more than enough to last him for a war.  The bullets themselves were custom made, if someone were to steal these they wouldnt be able to load it in a normal gun it wouldnt work.  There is only one gun that could fire these, that particular one is Schroeders.
Last edited by Foxtrot on Sat Oct 26, 2013 12:51 am; edited 2 times in total
Transmutation Array: A Transmutation Array is similar to a transmutation circle in that it is used to circulate the energy used in a transmutation. However, unlike a transmutation circle, the runes are not confined to the circumference of the circle and may use the circle only as a small aspect of their function. In some instances, a transmutation array may not even be a circle at all, using different concepts to bring about the circulation or release of the energies involved. Transmutation arrays are often found as full body tattoos on alchemists due to the shape of the human body.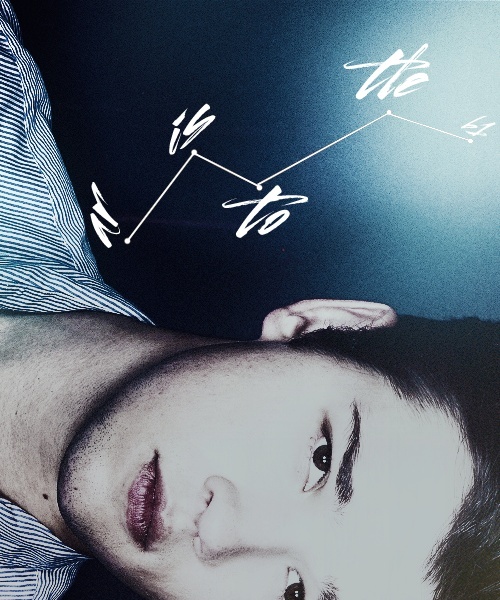 Schroeder continued to sit in front of his work station, within his right hand was the glove he created as a brander. The iron was glowing, meaning that it would burn or mark anything it touched as he focused to keep the manipulated energies up.  Doing this would mean that he would bind his soul to his studies.  Not that he was planning on leaving it, Alchemy became a major part of his life. It began when he first found out that he was a superior. Not one where you could actually tell, in fact Schroeder had his gift of retaining information since he was a child.  It was because of that his expectations from his parents exceeded those of any real kid.  Nothing he ever did was good enough for them. The more he tried to prove it, the harder it was for them to be impressed.   Everything he did when he was a child was for them and they couldnt take time out of their lives to see him accept academic awards.  
Schroeder was recommended to take advance classes, targeting him easily for the dick head bullies who would take advantage of his size. In fact, if it wasn't for Milo he probably would of been bullied to the point of suicide. It was because of him that he learned to fight back and it was because of him that he continued to work hard in school.  What won him over, was the early science award he recieved in 2nd grade. His topic: Gravitational polarities. As he stood up to make his way down the multipurpose room he accepted his award and saw Milo sitting in the front row, a proud smile on his face as he clapped with everyone.   It was that small act of kindness that Schroeder realized he was already falling in love with someone.
The alchemist couldn't understand this kind of love, there was nothing in his text books that could help him nor could he talk to anyone about it.  He thought he felt love, but if love was suppose to be so strong why was temptation more powerful?   Yes, he did love Marcos.  It was there, but there were things that Marcos couldn't fill that others were able to provide.  Maybe it was one of those lessons that he had to learn through time, but waiting was such a bitch.  Schroeder wished he had the answers, so the only thing he could do was fill in the time until he would evidently learn from it.   What is love?  Is love really that strong that it could fight lust?  That it could be the light in that metaphysical realm?
People tend to believe so.
The young man continued to sit there in thought, the glowing lights in front of him placing him more into a state of thought.  When he finally came to his senses, his brown eyes panned over to the glowing metal.    As much as he worked with his gloves, they were going to be a risk in battles. All someone has to do is disarm him of that and his craft would become obsolete.  To insure it, he would need to have the seels permantently.  
With a gulp, he closed his eyes tight and pressed the hot metal against his skin.
"Arghhh!!!!"  Schroeder let out a scream of pain, his heart racing the whole time as he heard his skin sizzling underneath his glove. He could smell his flesh burning as well as the sharp burning pain shoot through his body causing him to sweat with stress.  After another few seconds, he finally pulled it away gasping for air, his face drenched from the pain as he arm began to shake violently.
Slowly, he turned his wrist around to reveal the mark and purpose of his alchemy.
Schroeder let out a soft sigh as he backed up to take a look at his formulas and writings. He was in his hidden laboratory that wasnt too far from his own cabin located away from the city.  It doesnt take long to go back to the city, in fact he had a better view than what the intern house had to offer. The street and pathway that lead to private cabins was usually empty, only people with money seemed to be the only people near the area. In a way, it was private and he didnt have to worry about people if he was going to practice his alchemy out in the wilderness.  It was funny, when he was at the lodge he became bored with the wilderness.  Only because he was suppose to get in touch with his inner totem and what he recalled was that he only had seen that lion once.
Schroeder had his strengths but with that he also knows he has his weaknesses. He liked control, knowing what the outcome was instead of waiting for it to just happen.  So as he took another step back to see all the writings, patterns and alchemiac symbols the boy began to imagine the results to his theories.  Everything in the world was linked, it didnt matter the relationship between live beings and objects.  The fact that the existence was there was an amazing in itself, how man created objects and tools and gods created life from a single cellular being.  
It was one thing to manipulate the elements. It was another to understand the structures and how to create the engineering for what you need  but it was forbidden to create life.  It was what great alchemists feared; the god complex.  Schroeder had taken many lives in many different situations; some out of anger and emotions.  Some for the good of society and even some for the benefit of his studies and growth.  The laws of equivalent exchange still comes to mind , he's taken so many~ why not create?  
Water 35L
Carbon 20 KG
Ammonia 4 L
Lime 1.5 KG
Phosphorous 800 G
Salt 250 G
Saltpeter 100 G
Sulfur 80G
Fluorine 7.5 G
Iron 5 G
Silicon 3 G
Along with 15 other elements in trace, Schroeder was able to create his own humunculus.  He had all the items needed but it was going to take more than just a casting circle to create a living-breathing person.  The alchemist also took in consideration of soul alchemy, an art perfected by Dorian Gray which in turn he received training from his descendant. The pieces were coming together, but the last question still remains:  Who was going to be the cross DNA fusion going to be with?
Amidst the walls of formulas, LED lights, writings and organized mess of books, papers and research; his cellphone chimed to catch his attention. His brown eyes darted to the device in the corner of the table and when he reached over to see a text message from Oscar a smile grew. "...it's finished" He stated and suddenly felt his heart pounding at the thought.  He slid his phone into his pocket and grabbed his keys resting on a stack of notes.
It wasnt long before he got into his car, started the engine and began  to drive his way down the lonely dark road.  He couldn't believe it was already night since he stepped into his laboratory in the afternoon. Often, he would lose track of time especially since he no longer had schedules to maintain like missions or training.  He was completely on his own and to him, his laboratory and his alchemy was now the focus point of his life.  Since Milo and his close friends growing up were no longer in vegas, he began to consort with Rafs youngest brother Oscar.  
Oscars scientific studies and experiments were unorthodox, but in a way Schroeder liked that in him. He was able to see perspectives that he wouldn't factor and when the scout was an intern he would hear praises from Raf.  The only reason they really started talking was because he knew he would be more than interested when it comes to helping him create life.
Schroeder parked his car in the same designated area by the baseball field. It was tucked away in the back since parking right in front of the neon sign museum might catch the unwanted attention. That was one thing about driving an exotic car, you suddenly become known even if you dont want to be.  It was on the scouts list to get something that wouldnt catch so many eyes.  A part of him wondered how Malyk was able to do it all these years.  Then again, Malyk didnt give two shits about anyone.
The scout picked up his pace until he got to the familiar wall that separated the neon graveyard from the public. With ease, he lept up and got ahold of the edge before using his upper body strength to pull him over to the other side. He landed softly and continued his way down the aisle to where Oscars hidden entrance was located.

---
Permissions in this forum:
You
cannot
reply to topics in this forum